We want to be Africa's most-loved shopitality platform
Helping retailers sell & deliver to nearby communities, whilst blurring the lines between in-store & online shopping for consumers
We want to be Africa's most-loved shopitality platform
Helping retailers sell & deliver to nearby communities, whilst blurring the lines between in-store & online shopping for consumers
Simple delivery tracking via SMS on Hubtel
Your customers can track orders on Hubtel. From the time an order is placed until it is delivered.
Your customers can confirm order pickup and delivery
A four digit unique code is sent to your customers when their order is picked up. Customers confirm receipt of item by giving the code to the Hubtel Careforce delivery driver.
The Team
Philip Ackom
0572 380 999
Augustine Adjei
0302256859
Kofi Adjei-Kyeremeh
0302 256 859
Kwame Afaawuah-Bio
0202698408
Alexander Afenuvor
030 225 6859
Koffi Agbetonyo
0248066625
Clare Agyekum Mensah
0302256859
Amanor Apenkro
0302256859
Ernest Apenteng
0302256859
Ewuresi Attabra
0302256859
Augustina Barnor
0302256859
Ebenezer Boffour
0302256859
Rex Joshua Danyo
02001347274
Cyndi Lomokie Doe
0557696337
Nana Yaa Forson
0302256859
Daniel Frimpong
0302256859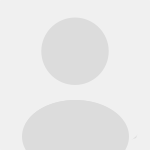 Miriam Luwortey
0243587309
Edward Owusu-Adjei
0244547603
Ibrahim Patty
0262 919 267
Nana Afriyie Prempeh-Poku
0509 204 447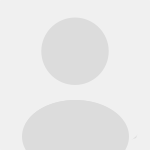 Emmanuel Rockson
0302256859
Confidence Safo Ayisi
0263191031
Samuel Sarpong
0302256859
Margaret Teiko
0302256859
Francis Wilson
0302256859